Writing an Application Letter: Useful Tips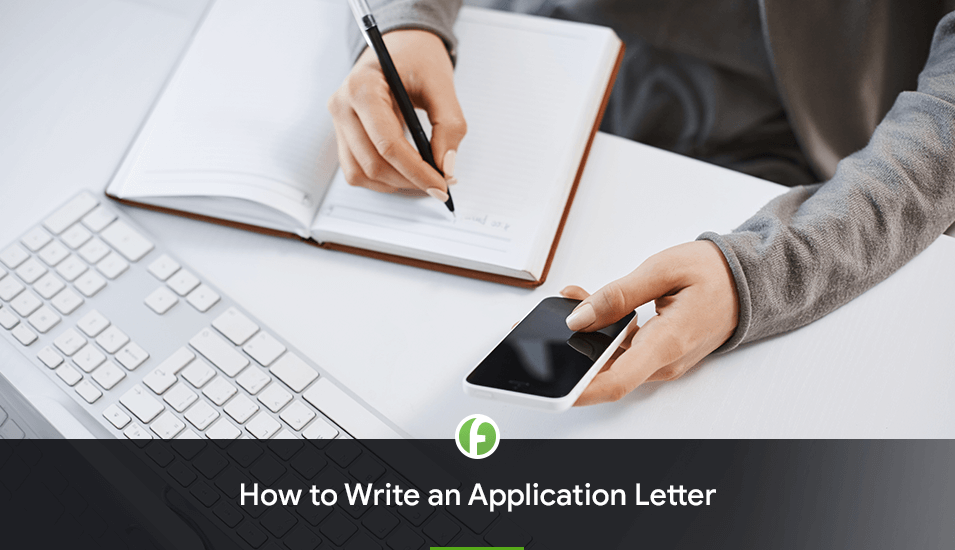 An application letter is needed when one is willing to get enrolled in a studying program or courses at a particular educational establishment. Since there are many students willing to apply for courses, the selection procedure has become highly competitive. Thus, college authorities need some proof that one applicant is better than the other. Application letter helps the selectors decide who deserves to be enrolled in a course or a studying program based on the evaluation of students' skills and competence.
Tips on How to Prepare an Application Letter:
Carefully look through the information regarding the educational establishment of your choice (it may be either a website or admissions notice).
Make sure you understand what is required from you when preparing materials and documents for the application procedure.
Study some materials that will help you properly write a CV or resume that will be attached to the job application cover letter (in case you are applying for a job).
Check if you have made copies of your certificates (if there are any).
Decide what information you have to include in your application cover letter.
In your application letter, focus your attention on the following: 1) whether you have followed the admission requirements; 2) whether you have appropriate qualifications and professional skills; 3) why you are suitable for the position.
In the conclusion to your letter, ask for a face-to-face interview.
Finally, write an introductory paragraph, where you demonstrate that you understand all the application requirements and your intention to enroll for the course or studying program.
Follow the Appropriate Tone of Writing
When preparing an application cover letter, you should take into account the fact that different educational establishments have different requirements. Thus, the structure of the letter may vary. The letter should be composed according to the character or specialization sphere of the university or college. The tone, language, and style of writing should be taken into account depending on the educational establishment you are enrolling. When you are writing a job application letter, you should thoroughly study the requirements as well.
When seeking for the brightest students to be enrolled at an educational institution, the admission committee takes into account a form, content, tone, and attitude expressed in the letter. Therefore, students should carefully choose vocabulary they use and make sure they show themselves as charismatic and enthusiastic individuals.
Major Issues to Consider
Carefully prepare all the required materials and documents before you start writing. These may include: certificates, an updated photo of yourself, documents regarding your qualifications or skills, reference letters, a passport or another document proving your identity, and visas, if needed. Then you should make copies of the documents, certify them, and put them into a folder.
Include factual information and figures in your cover letter. You should provide specific data instead of some vague opinions. The committee who will be reading your application should form a clear picture of you and your qualifications and skills in their minds. The application letter template should include precise information about educational background, previous workplaces, experience in the field of interest or any other related sphere, etc.
In order to keep all notes in order and to follow the plan, you may devise your own note-taking technique. It will help you systematize and organize information, and thus you will avoid confusion. Besides, it will save your time, since this is quite a challenging task that requires one to concentrate on many things simultaneously. Generally, application letters reflect how well one can manage time and demonstrate organizational skills.
It is important to write without mistakes and flaws, properly structure the materials, and meet deadlines.
Application letter format requires proper writing style and technique. Besides, it is crucial to be persuasive, namely to provide evidence, demonstrate logic and reason, and appeal to the readers' ratio and emotions.
If you are provided with the selection criteria, make sure that you follow each one.
One paragraph can correspond to one point. You can use notes and information from your certificates, diplomas, reference letters, and other materials attached.
Concerning the writing style, do not make it too formal. Semi-formal would be what is needed. At the same time, do not overuse colloquial language because it is considered inappropriate when writing a letter of application.
Application Letter Writing Service: Are You Sure That You Will Cope Yourself?
Our application letter writing service will serve you well if you are working on a standard cover letter that should help you get noticed by an evaluation committee. You want to apply for a job you want and your resume will not be sufficient for the procedure. What we will do is design a special letter for your application related only to this particular job in strict accordance with your specifications and skills needed. You have chosen a particular job that you would like to get, and you are expected to apply with a set of documents, one of which is an application letter. You can view it as a setting tool, and our cover letter writing service can facilitate your application procedure. As a candidate for a job, you will be able to supplement your CV and give more details regarding your qualifications, previous employment, education, and other relevant details.
What Should Be Included in the Application Letter?
An application letter is one of type of cover letter, so the typical structure of its body will be similar:
There are three main sections: an introduction, the body, and a closing part
The first part indicates the reasons why an applicant needs a letter
The second part presents all the available qualifications
The third part contains an expression of gratitude to the reader and gives follow-up and contact information
Every letter should be signed
We would like you to have a look at the application letter tips on what should be included
Tips from an Application Letter Writing Service: Make Your Letter Unmatched
One of the most effective tips is to look for professional guidance if the results expected from the letter are very important. The quality of a cover letter can be a life-changing aspect, and it is wrong to disregard its value. FreshEssay.net is the service that can assist you with writing an application as we have already helped thousands of people willing to get employed. A lot of job seekers place a premium on their luck instead of crafting perfect resumes and cover letters. As a result, a desired job position may be lost forever. Contact us and do not miss any chances. We offer reasonable pricing and guarantees of quality that your cover letter will demonstrate. Spend a few minutes and make a few clicks on the website of our company, and you will get your cover letter on time. Write my cover letter! This request from you is understandable to us, and we will exert all efforts not to disappoint you. A professional writer will work on your cover letter and you will choose the urgency of your order. For instance, you can get your letter done in two business days or even sooner if you need to.
Your order can be placed right away! We are ready to start working at once! You will get loads of chances to get your job, and we get a new client who will appreciate our services.
How to Submit an Order? Is Your Application Letter Adequate?
You cannot make your application letter perfect if you have not spent enough time on considering all the aspects to be taken into account. However, the time you spend on writing plays the opponent. Any delay can mean that an application from another job seeker will be accepted and there will be no vacancy for you.
When is the time right for the submission of your letter? As soon as you make sure that:
You have checked your CV, cover letter, and portfolio for mistakes and errors.
You are sure that there is a balance between the personal qualities presented and your professional traits.
You can draw the attention of your readers starting from the initial lines and you can make them focus on your papers without distractions.
You have used the online details of the company and its specific requirements as your guide.
You have provided sufficient examples and personal stories that will make you look positive from the perspective of an employer.
Our professional letter writing service will help you follow all the submission instructions with no errors in content or formatting.
How to Email Your Application Letter
We provide an excellent application letter writing service that will guide you even in emailing your letter to a recruiter. If you do that yourself, do not forget to give your full name and your desired vacancy in the email subject line. It should be easy to find your contact details in case a recruiter or an employer wants to call or email you. Make your salutation formal and good luck with your application!