100 Fun Writing Prompts for High School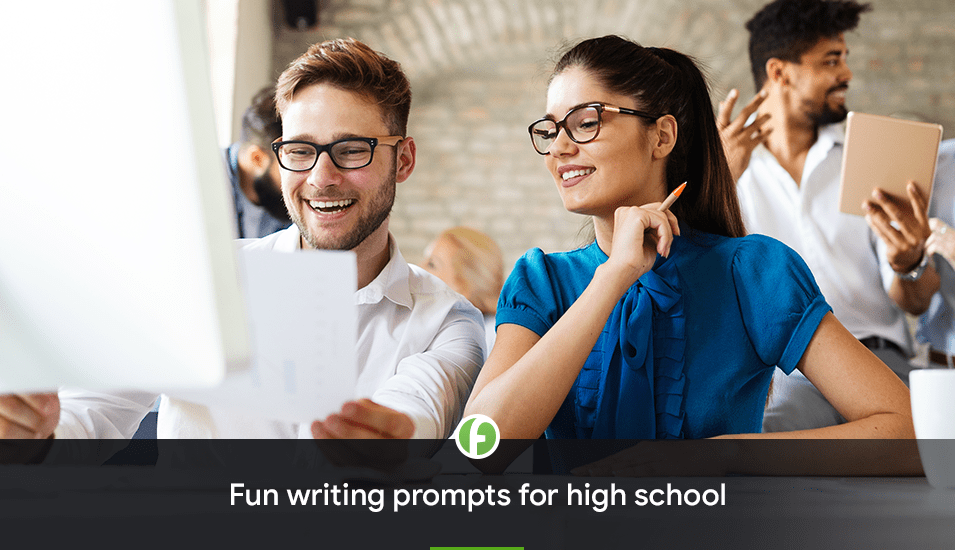 The fun writing prompts for high school collected in this article will facilitate a more enjoyable and effective writing process for you. With creative writing prompts for high school, you can come up with new ideas for your papers, see the assignments from a new angle and produce impressive pieces of writing. Moreover, you will gain better writing skills through practice and learn new techniques of arranging the papers. The fresh writing prompts for high school can help you achieve much better results from your writing.
The masterfulness of your writing is closely related to the theoretical knowledge you have and to the practical exercises you do. The writing prompts for high school fun are sometimes difficult to comprehend and often require additional explanations. Therefore, it is important to clarify the prompts before taking up the writing. The key information and directions for your paper are always included in the prompts, so their decoding will show you the way you need to follow.
Understanding the Writing Prompts
Even the fun writing prompts for high school students can be confusing, so to avoid any misunderstandings, ask yourself the following questions about your prompt:
What is the type of writing required by the prompt?
What is the purpose of the writing based on the prompt?
What is the key information that needs to be found?
What additional materials are related to this prompt?
Who are my target readers?
What style, language and structure would be most suitable for this writing?
Once you give clear and accurate answers to the mentioned questions, you will have a basis for your paper. At this point, when you know what your paper is aimed at and how it should be arranged, it is time to plan your paper by preparing an outline. It will help you to control the structure of your paper, stay within the word limit, and address all the most significant issues in your essay.
Creative Writing Prompts for Everyone
For better or for worse, it is only possible to acquire skills of any kind through intensive practice. If you would like to excel at writing, you should take up a writing prompt every day and work on it. If you are out of creative ideas at the moment, you can use the fun writing prompts for high school provided in the list below. All you need to do is simply choose one and start writing!
Find 10 top prompts for high school students listed below.
TED Talks
Among the hundreds of Ted talks available online, you can always choose one that inspires you. Browse the topics, find something that interests you, watch one of the talks and reflect on it in your paper. You can extend on the discussion by adding your ideas and expressing your vision of the problem. Another way to use TED talks for inspiration is see a couple of videos related to some topic and then prepare your own talk in the same style.
Video Prompts
You can find a number of fun creative writing prompts for high school in short videos on YouTube. Simply search for "creative writing prompts" and see the dozens of available clips. They will entertain you, help you get fresh ideas, and set a direction for your writing. It is better to rely on videos with many good feedbacks or many views.
Love Poems
High school years are all about romance and affection, so why not integrate this part of students' lives in the studying process? A great way to make the students more involved in the writing process is to build the assignment around love poems. They can either get inspired by the famous poems and write papers on them, or compose their own poems and present them in class.


You may be interested: Poem Writing Help

Speeches
Celebrities give speeches on different occasions, such as winning an award, presenting a new album, describing their professional experiences, or thanking the colleagues and friends for support. A great idea for an engaging class activity is to fantasize about giving a speech at a ceremony. Let the students prepare speeches of any style and character and present them in front of the audience, and you will see how creative, resourceful, and amusing the teenagers can get.
Blog Writing
Teenagers today are fascinated by social nets and their bloggers in different spheres. They watch live streams, stories, videos, and read posts of famous bloggers, dreaming of becoming popular too. However, composing an informative and engaging post or content for video is not an easy task, which not all the high school students realize. A nice prompt for high school is blog writing, which can be presented either in written form or in the form of a recorded video. Let the pupils try themselves as influencers and see what it feels like to address the audience with some recommendations.
Fold and Pass
This ancient game is good for all ages and interest groups, so it will never fail you. Give the students a piece of paper and let one person write the beginning of just 1-3 sentences. Then, he or she must fold the written part and pass the paper to the next participant who will continue writing, and so on. The whole class can take part, and in the end, really curious stories may be composed. A little suggestion here is to limit the story to some topic or genre, so that the students would have one direction to follow. This activity is both useful and entertaining, and its biggest advantage is that while the students are playing, they are still improving their writing skills. Besides, it will set a friendly and hilarious atmosphere in class.
Writing Challenge
To encourage students to write with enthusiasm, offer them to take part in some kind of challenge. You can use any rules and topics, as long as they call for creative writing. For example, you can make a "100 words a day" challenge, where the participants are not allowed to pass a day without composing 100 words. To encourage them to try better, you can publish the best 3 pieces in the school newspaper every week. This is just an example, and you can come up with many other versions of fun writing prompts for high school.
Radio Program Notes
You have probably heard one of the radio programs where they read the short messages or letters from the audience. There can be a topic given for the listeners to reflect on, or there can be an expert who reads the messages and gives pieces of advice to their authors. A great idea for a writing activity in class is to make the students prepare their messages for a radio. There should be a topic and a word limit, and one or two students can be chosen as moderators. In class, you can use the prepared messages and letters to play a full live radio program. Such exercise will be both fun and educational.
Cross-Cultural Letters
High school students have not travelled a lot yet, and they may not be aware about the striking cultural differences that exist in the world. You can offer them to explore some country on another continent, where everything is different: the climate, the traditions, the culture, and other things. You can contact the school representatives from a small village in France or from the capital of Belarus and offer your students to send letters to teenagers who study there. They will try their best to compose good letters, and their enthusiasm will increase once they receive replies.
Emails
In high school, the students are not very familiar with email communication, as it is mostly used for business messaging. However, most of them are likely to need the skills of email writing in the future. Thus, a good idea would be to introduce email composing for formal and non-formal purposes and let the students practice it.
TOP 7 Fun Writing Prompts for High School Students
Coming up with fun writing prompts for high school can be hard if you are overwhelmed with many tasks and lack time to prepare some engaging activities. That is why, it is good to have a good old list of prompts prepared for the times when you need a solution that will not fail you. Below are the top writing prompts that will interest every high school student:
Share about your family holiday traditions.

How would communication on Earth change if telepathy would be available to everyone?

Write a poem about your favorite objects at home.

Write a poem to wish your friends happy holidays.

Write a short story about the adventures you had with your friends.

Write about mishaps that happened to you and your way of overcoming them.

Write a descriptive essay that presents your personality.
These prompts may seem simple, but the secret of their effectiveness lies in their familiarity to everyone and everywhere. Even when the students are drained out of any creative ideas, they can turn to one of these topics and have something to say about either of them. Besides, writing about trivial things in a new, original way is the best exercise for improving one's writing skills. Moreover, it develops a deeper understanding of things and non-standard perception of the world.
23 Fun Writing Prompts for High School
Write a formal letter to a colleague informing about a change in the company's policy.

Imagine you have appeared in 50 years future time. Describe what you see and how the world has changed.

If you had a chance to become your native town's mayor, what would you do on that post?

Write about the pets you had during your life.

Do you like superheroes? Why? How do you think they impact children's mindset?

Write about the unusual places you would like to visit.

What is the book you liked to read as a child?

Write about your childhood friendships.

Which plant do you associate yourself with and why?

Do you see interesting or weird dreams? Give examples.

What would you do if you could be invisible for one day?

Would you like to travel to other planets? What do you expect to see there?

Imagine you have woken up in 19th century. Describe your experiences.

What do you think your future family will look like?

Write a poem about your first love.

What would you suggest to the ten-years-old yourself?

What are you afraid of?

How do you imagine yourself when you grow old?

Which traces of character you cannot tolerate in others?

Write about the luckiest coincidences that happened to you.

Have you ever been embarrassed? Tell about some situations.

What would you like to say to the 70-years-old yourself?

Did you ever do anything you regret?
13 Social Media Writing Prompts
Do you think people have a higher or a lower self-esteem because of social media use?

How are the real personalities different from the ones presented in their online profiles?

From what age do you think children should be allowed to use social media?

Do you think the underage persons should have a restricted access to certain features online?

How much time do you spend in social nets? Would you like to change this amount of time?

Do you keep in touch with all your online friends?

How important is self-presentation in social media for socialization?

Have you met any real life friends through online media?

Have you ever felt underrated in social media?

How important is the number of likes in social nets?

Which social net is the most popular among your peers? What makes it convenient?

What could be the reason for you to close your social media accounts?

Have you ever had a fake account online? How did you use it?
5 Internet & Tech Writing Prompts
Should programming be taught in basic school programs?

How safe do you think Internet surfing is?

Do you share personal information through the web?

How do you protect your data online?

Is it possible to remain anonymous in the Internet today?
7 Music Writing Prompts
What are the top 5 songs you have been listening to lately?

Which music style do you prefer? What exactly fascinates you about it?

Has music ever facilitated any emotions for you? Give examples.

Where do you get the new music from?

Does one's taste in music depend on what they have heard at home as children?

Does your choice of music depend on its popularity?

How does the development of technology impact the development of music styles?
5 Video Games Writing Prompts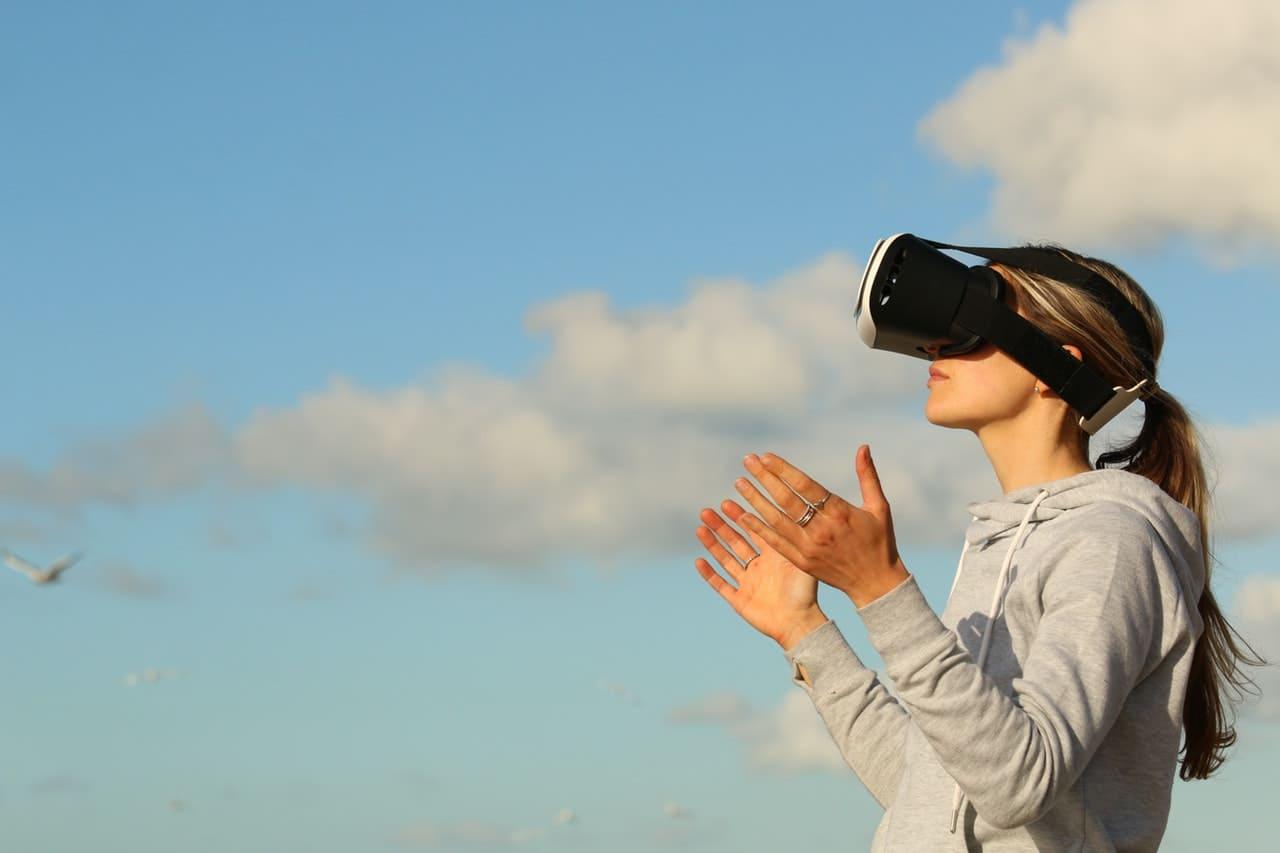 Are esports good for the players? In what ways?

Which video games have you mastered?

Which qualities have you gained through playing video games?

Is violence in esports acceptable?

Are the age limitations for games always adequate?
10 Books & Reading Writing Prompts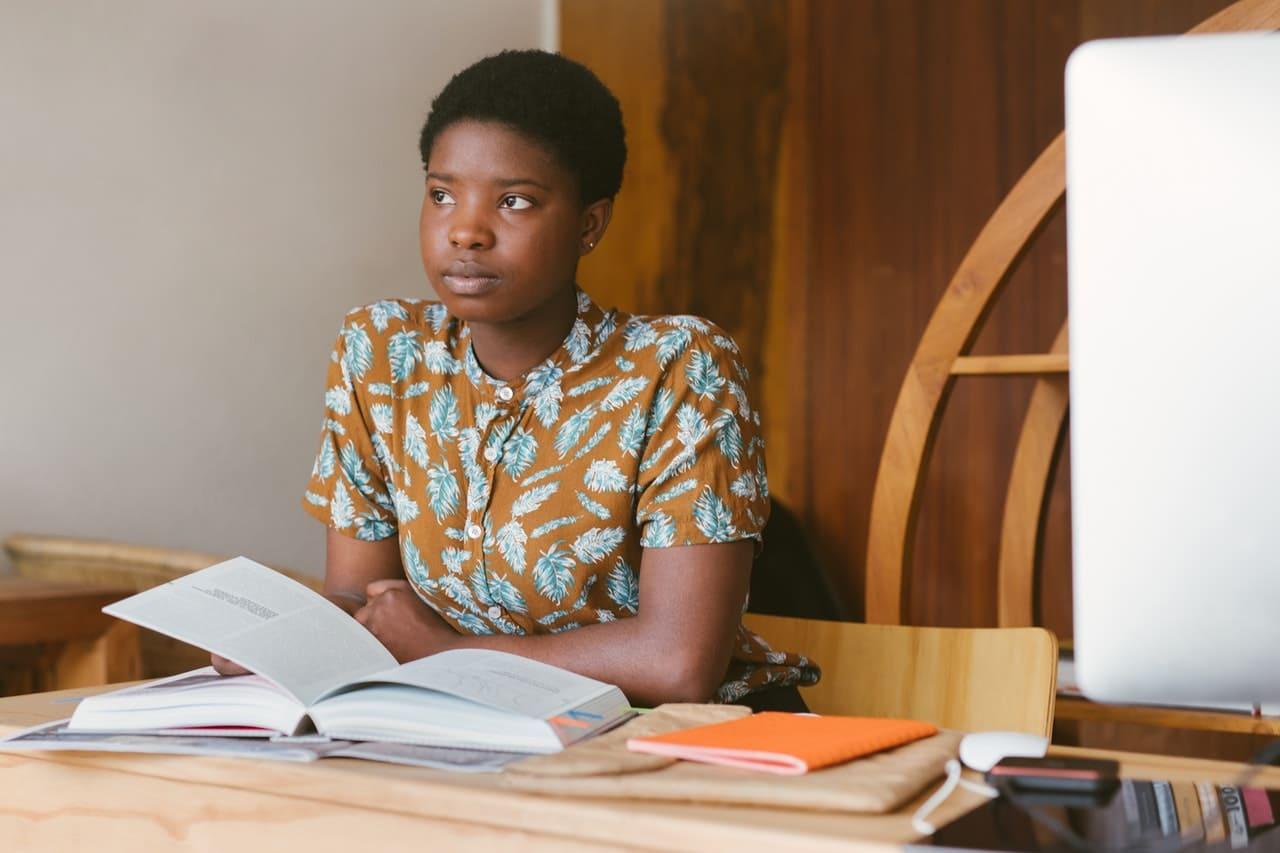 Name the top 3 books that have formed your personal philosophy.

What is the book you are reading currently?

Is there a particular genre you prefer? Why?

Who is your favorite author?

Make a list of 10 books every peer of yours must read.

If you were to write a book, what would it be about?

Do you read all the books required at school? Do you like them all?

Have electronic books replaced the printed ones?

Why do people need to read?

Did any book help you with any hard experiences in your life?
5 Prompts on Arts
Is art important for you personally? Why?

Is art important for the mankind? Why?

Which art mediums and styles do you prefer?

Do you think understanding art is important?

Should art in museums be in open access to everyone?
5 Prompts about School
What would you change in your studying schedule?

How do you think students should be motivated to study better?

Are after class activities important? Why?

Which time of the day do you think is the best for effective learning?

What do all students dream about?
10 Learning & Studying Prompts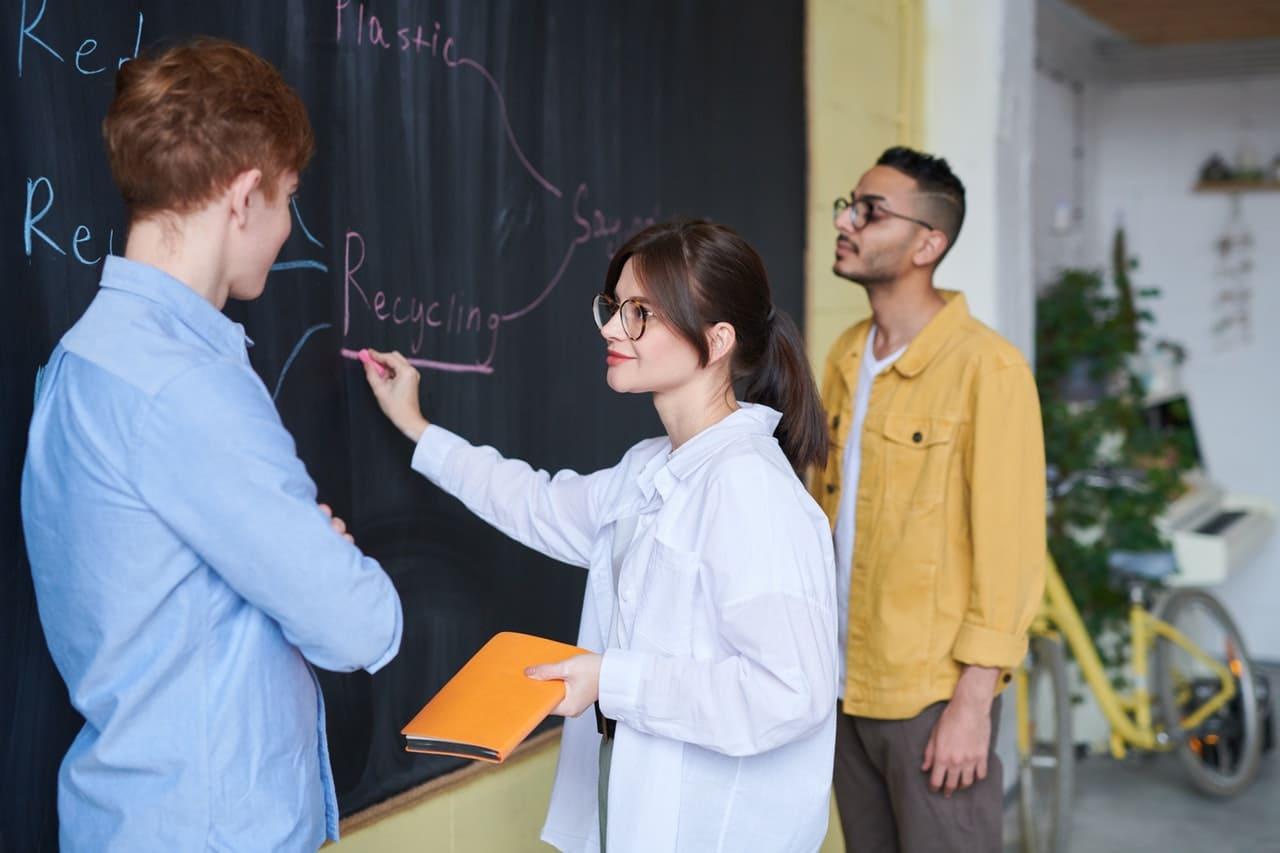 Do you think students should study at home after classes?

Is individual work better than group projects? Why?

Do you often need help with your home task?

Have you ever had a tutor? Did they help you?

Are you active during the class?

What kind of testing do you think is the most important?

Do you think the class has to be divided based on the students' success?

How many students should be in class for an effective learning?

What is your favorite discipline?

Do you have enough time to socialize and rest after your home assignments?
All the mentioned fun writing prompts for high school will definitely add inspiration to your writing process. The last suggestion to consider for you is to practice writing as much as possible. Even if you have no topic and no one to check your paper, simply write your flow of thoughts down. This simple everyday exercise will help you to polish your skills and develop your understanding of the writing process.
In any case, never make long pauses waiting for inspiration to dawn on you: it is your responsibility to find some engaging ideas to write about!