How to Fall Asleep Fast if You Are Suffering From Insomnia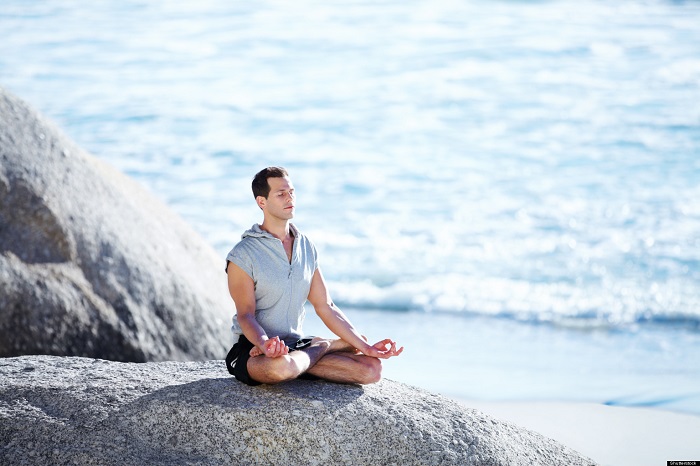 Great Sleep Tips for College Students!
Let us provide you with the incredible sleep tips for college students that will improve your life!
If you have spent your summer staying up all night chatting with your friends, traveling, or attending parties, you will definitely need to make some adjustments to your sleep schedule going back to school. Good sleep will not only help you get up for your 9 a.m. classes, but it will also provide you with energy for the whole day. Yet, going to bed at a reasonable time is not the only option to improve your sleep habits. Recent studies carried out by Sleep Health found out that having no good sleep every night, your GPA will drop by 0.02, whereas your chances for dropping the course will increase by 10%. Noteworthy, the impact of bad sleep habits can be compared to the impact of alcohol and drug abuse.
Exploring the problem, John Mason, National Institutes of Health postdoctoral fellow at UC Berkeley, opines that college sleep is full of challenges. "Multiple academic assignments create pressure and not all the students can face this challenge. Study pressure leads to the sleepless nights that negatively influence the psychological health of the students. Also, students living on campus may have their sleep interrupted by their roommates or too much noise. Considering the fact that good sleep makes the student faster, smarter, happier, and healthier, it is vitally important to learn the techniques that will improve sleep habits."
How can one improve sleep habits and achieve academic success? Below, you will find helpful tips on how fall asleep fast for students.
It is general knowledge that a cup of hot chamomile tea, cocoa or milk before going to bed is a part and parcel of a good night sleep. Moreover, if you take a hot soothing bath, you will sleep like a small child, for sure. However, there are sad statistics that more and more people are prescribed sleeping pills, which means that the inability to fall asleep is a really serious problem. If you belong to those people who find it hard to fall asleep, then read this article till the end.
Ways to Fall Asleep Fast:
Practice some yoga methods
If you have difficulties falling asleep, search for some meditation or yoga practices and do them before going to bed. For example, try inhaling through your left nostril, which is expected to reduce your blood pressure and anxiety. Lie down on your left side and put your finger on the right nostril to block the airway. After that, start inhaling and exhaling merely via the left nostril. Besides, try humming when sitting in a comfortable position.
Squeeze your body and relax
Do some physical exercises and relax. No, no, no – don't get me wrong! I'm not telling you to exercise yourself mercilessly so that you literally fall off your feet. Just do some exercises for your shoulders, arms, knees, thighs, abdomen, chest, etc. Stretch and relax each muscle of your body.
Try to be awake
Have you ever heard of sleep paradox? Well, try to stay awake and you will see how your inner self will demand a cozy and soft blanket with a pillow.
Recall everything that happened to you in a reversed order
Researchers who provide healthy sleep tips claim that when a person recalls all the events that happened to them in a reversed order, they mentally get prepared to sleep.
Do some exercises for your eyes
When you close your eyes and roll up your eyeballs for several times (a minimum of three), this activity serves as a stimulant for you to fall asleep faster. So, if you want to sleep better, try out this technique.
Visualize
When lying in bed, just visualize some pleasant events happening to you, for example, you are lying on a sunny, sandy beach, sipping scrumptious cocktails, etc.
Try to go to bed 8-9 hours before waking up
The researchers state that almost all 18-25-year old people have to sleep for 7-9 hours per night. To provide yourself with this time for sleep, one should go to bed 8 or 9 hours before waking up. However, there is one caveat: you should not go to bed if you are not really tired. In such a way, you won`t be able to fall asleep and your stress will only grow. Also, you should not go to bed before the time suggested above because, most probably, you won`t be able to fall asleep thinking a lot.
Go to bed without your smartphone
If you want to find out how to fall asleep fast, this technique will be very helpful. When developing good sleep habits, you should realize that going to bed with the smartphone takes a lot of the time that could be spent on good sleep. Moreover, scrolling your newsfeed, you won`t be able to control the time and will definitely spend less time for sleep. Instead of chatting with your friends, the researchers suggest reading a book or listening to calm music. These techniques will help you become more relaxed.
Try to avoid naps, especially late in the day
A nap during the day can be very helpful if you are too tired. However, at the same time, it is a very bad thing if you want to develop good sleep habits. So, if you don`t have something important to do and want to have a nap, think twice. Remember that you will need to be very active after you wake up before going to bad in the evening.
Avoid light
It is one of the best ways to fall asleep fast. It is determined by psychology that the human brain perceives the light as the cue to stay awake. Instead of an overhead lamp, we recommend you to use a bra. If you need to look into the screen, you need to wear light-blocking glasses.
If you are sleeping in lectures, it is time to review your sleeping habits
Falling asleep in a class is a sign that you need to pay attention to your sleep habits. Viewing your lecture as an opportunity to fall asleep, you will probably fail your grades that will negatively influence your academic reputation. Once it happened for the first time, you need to go home early and have a good sleep.
Try to reduce stress and avoid worrying
To have a good sleep, you should reduce stress. Indeed, it is one of the best sleep tips for college students. There are several relaxation techniques that will help you manage your stress easily. These techniques include muscle relaxation, imagery, biofeedback, deep breathing techniques, and meditation.
While studying, the tight academic curriculum is the main reason for the stress of a students. Being overburdened with numerous academic tasks and being unable to cope with all these tasks on time causes stress and frustration. Because of the overload, the student may feel very tired and anxious. Trying to write many academic papers and submit them on time, the students have to spend many sleepless nights. At the same time, good sleep can provide students with the necessary energy for doing academic tasks. So, how to find a perfect balance?

How to Balance Study and Good Sleep?

Being a student, you may feel that you have to study 24/7. This claim is fairly accurate as you will have to do many assignments to reach academic success. At the same time, finding a balance between study and good sleep is necessary for your mind and body. Below, you will find the list of strategies that will help you find a balance.
Create a college sleep schedule that will help you understand how much time is needed for preparing homework and how much time you can spend on sleep. The best sleep schedule for college students will include everything you do within the day. If the time for sleep is too little, you need to think about what other activities are not that important and can be avoided. Pay attention to the social networks since they take a major part of your free time.
Outsourcing can also be a great option for those, who want to have enough time for good sleep. Turn to our professional service and our writers will provide you with exclusive help with every assignment. All you need to do is just to provide us with detailed instructions on what should be done in your paper and we will do the rest. Cooperating with our team, you will be able to communicate with your writer directly suggesting your ideas about the paper. Instead of asking, "Why can't I sleep," place your order on our reputed writing platform! We guarantee that by delegating your writing assignments to our professional service, you will be able to improve your sleep habits!
Forget about your worries when going to bed
Going to bed, you should forget about all the bad things that happened to you within the day. If you find yourself laying in bed and thinking about tomorrow, you should realize that your bed is not the place for thinking or planning. It is the place, where you should relax and forget about your problems. Thus, try to eliminate your concerns and you will be able to have a good sleep.
We do hope that our sleep tips for college students will help you improve your sleep habits. If you cannot sleep because of the upcoming due date of a research paper, feel free to place your order on our reliable writing service and we won`t disappoint you! Just provide us with detailed requirements of what you want us to do and we will handle your task!
These are just some of the healthy sleep tips that will help you overcome insomnia. Besides, if you are a fan of making different to-do lists late in the evenings or worrying about the coming day, it's clear why you have difficulties in sleeping. Try to relax and leave your worries behind.