Fun Fall Date Ideas (2019)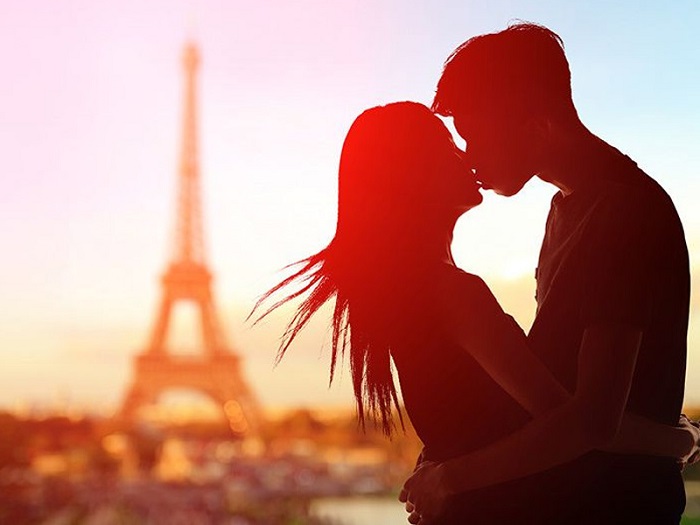 Don't you think fall is one of the most romantic times of the year: the peak summer temperatures give way to the golden pathway while gradually heading to white and sparkling Christmas. I think, autumn is a perfect time for cuddling your loved one when you want to share the warmth of your heart and the moments of wonderful discoveries in nature and each other. Fall is also a great part of the year because it offers a variety of date ideas: outdoor concerts and festivals, bazaars, Oktoberfest, and much more. You can search the internet to find some local activities in your area or see some of our tips below. After creating a list of great autumn date ideas, you will see that autumn can really connect people.
Fall Bucket List
Pumpkin Carving
The fun of doing pumpkin masterpieces together is something that you'll never outgrow. Releasing your creativity with the knife, getting thrilled about the result and even scooping out the pumpkin's goo are the things you'd love to do together with your second half. Once ready with the decoration, you can relax on the porch and admire your joint project while eating some salty and crispy pumpkin seeds.
Football
Sharing some exciting moments is a must-have on your favorite fall bucket list. Football games make some great dates, especially for your first dates. With so much action on the playground, you can lose your emotions free or chat or hug whenever you like. It has worked out perfectly for my friend and me. Touchdown!
State Fair
Some of the most awesome fun fall activities might appear simple yet surely rewarding. Try out carnival rides, sideshow attractions, midway games and much more! You'd be amazed by the variety of situations when you can have fun on your date. If you somehow get lost and don't know how else you can entertain your gal pal, then probably you should apply for a job at one of the attractions.
Have a Pizza-Cooking Evening
Pizza is my favorite food because of the variety of recipes and ingredients. Pizza and a good movie is a winning combination for a perfect date. If you are looking for more sophisticated fall date ideas, you could organize a small competition cooking two pizzas with different ingredients. Spending your time cooking and joking will definitely make you closer. After all, cooking together is always on the top of cute fall date ideas!
Haunted House
Get ready for an incredible adventure with your loved one in a spooky haunted house. This is a great opportunity to check out how your partner would act in a frightening environment. If you are a romantic girl, you may always fall in the strong arms of your boyfriend.
Watch a New Interesting TV Show
It is not a secret that all of us have favorite TV shows. Of course, before you met, you liked different movies and different TV shows. However, choosing a new TV show and watching it together can become a good tradition for your couple. Do not forget about some tasty food.
Bake Together
If you are looking for a great romantic idea for couples in fall, consider baking together as it will bring you a lot of positive emotions. When it comes to baking, your options are endless. Together, you can make tasty cookies, an apple pie, brownies, a cake, croissants, and many other interesting dishes. Even if you both are not very good at cooking, it is a good opportunity to learn something new together. After all, you do not have to create masterpieces, as your main goal is to spend good time together.
Visit a Nearby Town
Traveling is one of the most interesting fall activities for couples because it helps find out the strengths and weaknesses of each other, as well as check out how would your loved one behave in an unfamiliar environment. We do not make you plan a long journey that will take much time and effort. Just pick up a place in which you have not been before and explore it. We assure you that it will make your date really funny and unforgettable.
Read Together
Reading is a particularly intimate process and, without any doubts, by reading to each other, you will become very close. The researchers state that reading out loud to each other is the best way to get connected. Just select the book that perfectly matches the interests of both of you, take all the distractors away, and get started! Even if it is raining through the window, reading together can become one of the best November date ideas because of the intimacy created between the couple.
Visit Octoberfest or Any Other Festival!
Autumn is not only the time for harvesting. It is also the time of various interesting fests and holidays. Each fest combines good food, drinks, games, and dances. We assure you that you will have a good time together deciding to visit some fest. If you have no opportunity to visit the festivals in other countries, just check for the local ones and you will find interesting fall date ideas.
Visit an Escape Room
Do not be afraid to show your weaknesses to your partner. Visiting an escape room will provide you with a wonderful opportunity to check out the problem-solving skills of each other. By looking at how your loved one reacts to a stressor, how they demonstrate their leadership qualities, as well as how they can handle pressure, will help you learn each other better. We assure you that having a common goal and moving to it together will establish a strong connection between you.
Take Advantage of Pumpkin Spice Lattes Time!
The period of pumpkin spice lattes will not last forever, so you need to use this incredible opportunity to spend your time together drinking this magic latte. Go into the park with the yellow trees and do not forget to take two pumpkin spice lattes in the nearest coffee shop.
Listen to Music Outdoors
Even if you are not a fan of jazz music, visiting an outdoors jazz concert together will become your unforgettable experience this autumn. Enjoying the music of the talented local musicians, you will get common memories, which is particularly important when it comes to building long-time relationships. What is more, visiting outdoor concerts, you will be able to talk about your favorite artists, songs, and concerts.
It Is Time for Halloween!
Visiting a Halloween party is, perhaps, among the most obvious October date ideas. You may work together on the costumes to impress everyone at the party by your creativity and imagination.
We do hope that our ideas will turn the fall dates for couples truly unforgettable. After all, being interested in each other, you will make up many breathtaking activities. After all, we assure you that by applying little creativity, you will easily turn your meetings into the fun fall dates.
You can head for many more fun fall activities, such as outdoor games, drive around searching for some most beautiful fall trees, visit your local park, or make your special homemade hot apple cider. You can also opt to build a bonfire and roast some food, paint a picture of fall together, or go on a hay ride. Whichever the activity you choose, try to make your friend happy. Some of these themes may become your favorite family traditions.