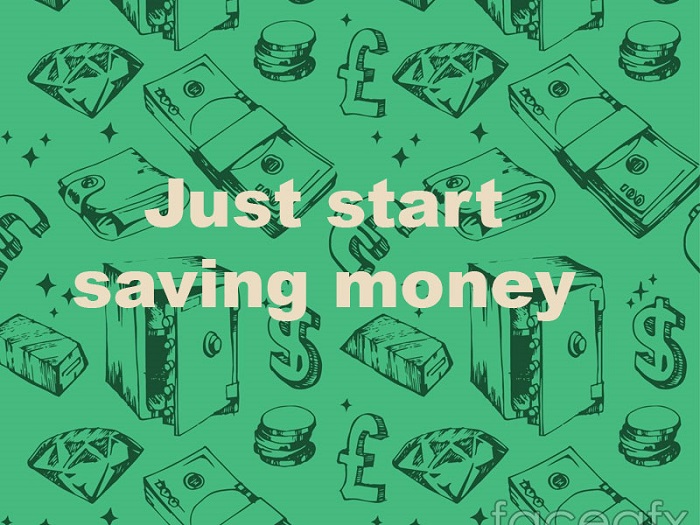 You always feel more secure and confident when you have some savings. However, some people find it really hard to control their everyday expenses and to save up. Therefore, we have prepared for you a list of money saving tips, which will help you to cut down on unnecessary expenses and control your expenditures.
Money Saving Tips
Just Start Saving Money
1. Organize a "money date" every week. Once a week, spend some time with your money (or a wallet, if having a date with a wallet sounds more fun to you J) and track your expenditures and review your financial goals.
2. Decide which products or meals you need for the week. Buy only the most necessary things you wouldn't do without and only those products that are needed for cooking something you have decided on. This is really one of the best money saving ideas.
3. Cut down expenses for your cable TV with the help of such services as Amazon Prime, Netflix, and Hulu. Thus, you will save money every day.
4. Choose an exercise program instead of regular workouts in the gym as one of the money saving ideas. You will pay a membership fee and will be free to visit the best fitness studios.
5. Do not visit parties too often – host a potluck. You will definitely save the money and will have more opportunities to communicate with an immediate circle of friends and try delicious home-made food.
6. When traveling, use some rental websites that will help you to find cheap accommodation (among the sites are Airbnb, Housetrip or Travelmob).
7. Give up on your habit of buying coffee to go. If you spend $4 - $5 for coffee per day, it doesn't seem to be expensive. But what if you add up the sum for the whole week? Make coffee at home instead and you will save money every day.
8. Stay busy. In such a way, you won't be distracted by different entertainment, tasty food, shopping, etc.
9. To avoid impulse purchases, wait 48 hours before buying something online. Use this time to think whether you really need that thing.
10. Read some blogs and articles to find out do-it-yourself beauty treatments. Going to the parlor or spa can be really expensive. However, you might learn how to provide proper care to your hair and skin yourself.
11. When it comes to presents, remember that it's not about money. Use your creativity to come up with the best ideas for presents. Handmade gifts are especially valued.
12. When it comes to food, clothes, and technological appliances, choose quality over quantity. It is usually better to buy less of something but of better quality.
13. Check whether your emotions or mood have something to do with your spending sprees. They do? Then maybe find some other remedies for your temper tantrums.
14. Do not compare your lives to those of celebrities that you follow on Twitter or Facebook. Therefore, make sure your expenses are moderate.
15. Create a clear path towards your financial goals. Want to save up for a bicycle? Or maybe an exotic trip? It is not enough to say "I want it." You should carefully plan how much you need and what you need to cut down on your current expenses.