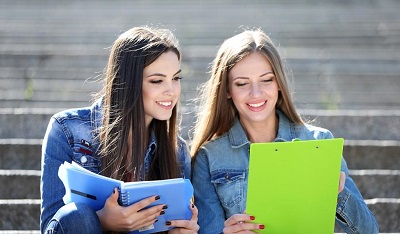 To all of you out there who are suffering under pressure whenever it's time to pass exams, here is a bit of advice on how to relax and calm the nerves. College students and stress have been coexisting way too long, the latter casts a shadow over the students' life especially during finals week. Now, it's a high time to release students from this frustrating feeling!
5 Ways to Avoid Stress
1. Be Into Sports
A successful student is the one who can easily switch from intellectual to physical activities. Exercises will reduce the stress level and charge you with energy. Well, if you find that too strenuous, a simple walk in the park will do.
2. Pamper Yourself
Set goals and pamper yourself having accomplished them. Looking forward to getting a reward is the best way to motivate oneself.
3. Value your private time
Students' life is always full of activities that will keep you busy most of the time. However, avoid taking up too many responsibilities, otherwise, you may lose control of the things.
4. Take a Break
With all that workload, it is clear why college students and stress go together. Still, taking few minutes each day to spend in silence and reflect on your life is the right thing to do if you are willing to stop feeling frustrated.
5. Rest
It is a popular thing with students to stay up late during the finals week to catch up on studying. However, having enough sleep is far more beneficial than cramming the whole night. Poor academic achievements are often blamed on lack of attention, which is a result of sleep deprivation.
It is a misconception that a successful student should be a workaholic who knows no rest. In fact, learning to destress is as important as any other skill. Find your ways to relax whenever the exams anxiety takes over.